Taylor Pool Builders
Taylor pool builders that will build the perfect dream pool for you!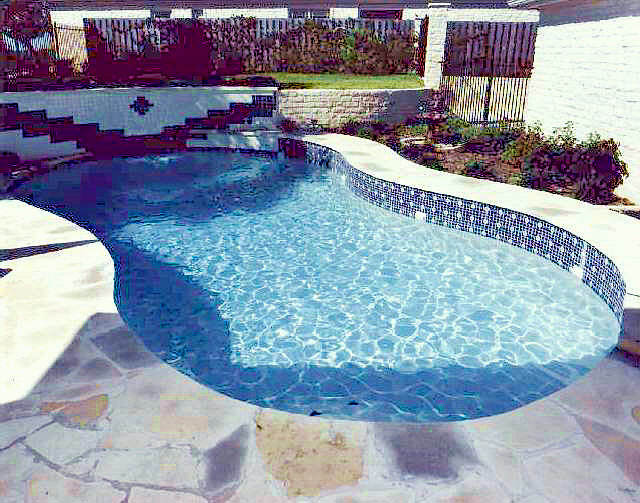 Tri-County Pools are pool builders that can make all your pool building dreams come true. Whether you are a home owner or a commercial property owner, you can rest assured that Tri-County Pools is the swimming pool construction company you need. We are an award-winning pool company with over 100 years combined experience.
Discover why many residents prefer our pool building company that serves Taylor: Tri-County Pools!
Making the decision to construct a pool can be an overwhelming and tedious process. That's where our pool builders come in. We provide you with the information you need to make an informed decision on the type of pool that is right for you. Whether you are looking for a pool to relax in, or a pool to entertain your friends and clients, or a commercial pool, you can feel assured that our skilled professionals will provide you with a plethora of ideas and concepts that fit your personality and match your lifestyle.
Our pool builders are dedicated to making sure you have a memorable pool building experience!
As pool builders that are committed to excellence, we want you to have a pleasant pool building experience. This is why we take our time to answer all of your questions and address all of your concerns. We are dedicated to providing you with quality customer service, excellent craftsmanship and a memorable pool building experience.
We want you to get the most out of your experience with us. That's the reason we also offer on-going services and support that includes but is not limited to the following:
Swimming pool and spa combinations – design and construction
Pool accessories, equipment and water features
Rehabilitation and maintenance of gunite pools
Taylor Pool builders, Tri-County Pools specialize in building quality custom gunite pools!
While there are many different types of pools and styles you can choose from, we highly recommend building a gunite pool. These types of pools are more versatile, durable, and flexible than other types of pools. This simply means that whatever pool shape and style you can think of we can create it with a gunite pool. If you can dream it, most likely we can build it.  Contact us or give us a call today and request to speak with one of our swimming pool specialists for Taylor and ask about our pool building process.
Let our skilled and experienced Taylor pool builders assist you with all of your pool building needs!
Whether you want to know more about gunite pools, or you simply want to talk to someone about different pool design concepts, you can rest assured that our skilled and experienced swimming pool staff professionals can answer all of your questions.
Give us a call at 512-990-9252 to request a quote or to find out more information today!