La Grange Pool Builders
La Grange pool builders you can trust to build a perfect pool for you and your loved ones!
Whether you are a homeowner or a commercial owner, you know that building a pool can be a difficult task. You have to find out what type of pool you want, determine the budget and the time frame.  Most importantly, you have to determine who the pool builders will be that can get the job done right. When choosing a swimming pool building company for La Grange you want to make sure you are hiring a company that you can trust.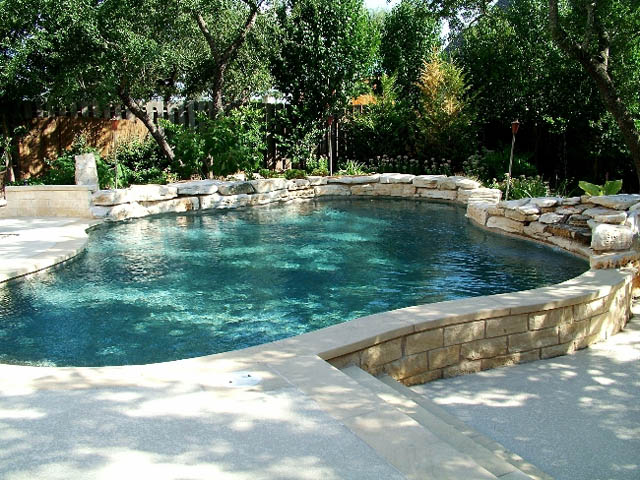 At our pool building company, Tri-County Pools, you can put your trust in us. We are an award-winning company that has over 100 years combined experience constructing, maintaining and rehabilitating pools in La Grange and throughout Central Texas. Whether you are looking for a classic style pool, resort type pool or a lavish pool, we have you covered.
La Grange pool builders specializing in gunite pools
Our swimming pool technicians specialize in building gunite pools. When you have us build a gunite pool, you can rest assured that your pool will be beautiful, versatile, and durable. Gunite is known for it's amazing durability and versatility. If you can imagine a pool in your mind, there's no doubt in our mind we can create it in your backyard or at your business establishment.
Our La Grange swimming pool technicians will bring your vision to life!
At our pool building company, we understand how important it is for you to know exactly what we will be doing during the pool's design process. The first step is to give us a call. Once you have contacted us, you will have the opportunity to tell us all about your pool dreams. What you like, and what you don't like, what you want in your pool.  You can tell us all that we need to know about helping you create your dream swimming pool. Once we gather all the information needed, we will develop a comprehensive plan that will map out the design of your pool and the time frame it will take to complete construction.
Let our La Grange swimming pool technicians serve you today!
When it comes to having your pool built by professional pool builders, you want to ensure that the swimming pool construction company you choose is reliable, trustworthy, and informative. At our La Grange pool builders company, Tri-County Pools we are dedicated to making sure you have one of the most amazing pool building experiences in La Grange. From the moment you contact us to request a proposal to the moment our technicians come to your house or business and start the stake-out, you can rest assured that we will treat you with respect and dignity at all times. Our mission is to make sure you are completely satisfied with the gunite pool we build for you.
Call us today and request a proposal for us to get started building the pool of your dreams!