Georgetown Pool Builders
Award-winning Georgetown pool builders you can trust
The decision to build a gunite pool requires the skills and experience of professional Georgetown pool builders. Whether you are a commercial business owner or a resident, choosing skilled pool builders will make all the difference.  When you choose to work with our swimming pool builders, you can feel confident knowing that we will work with you to help you design the perfect pool.
Georgetown pool builders with decades of combined experience building gunite pools!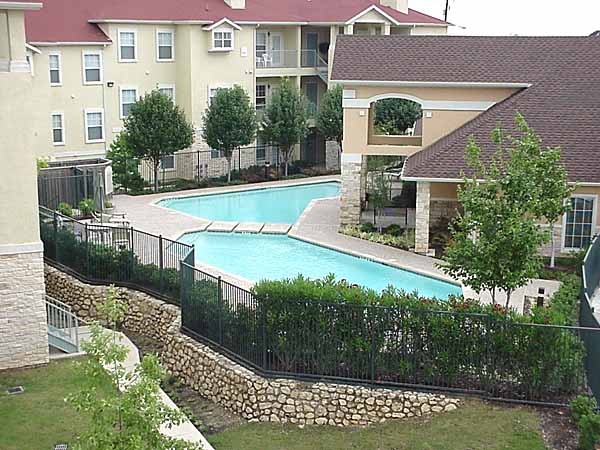 We have over 100 years combined experience building pools in Georgetown and throughout Central Texas. Whether you have an idea in your mind or you need extra guidance, we will provide you with a variety of design concepts and construction plans to bring your vision to life. Once you speak to one of our skilled swimming pool designers, you will feel at ease knowing that you are working with a knowledgeable and experienced pool building company that genuinely cares about your needs.
Why choose our Georgetown pool builders company to build your dream pool?
We understand that building a pool is a huge investment and you want to do it right the first time. That is why we take the time to determine your needs and help you design and create a pool that you and your family can enjoy for many years to come.  When you hire us to construct your gunite swimming pool, the possibilities of the types of pool you can create are endless. Gunite is very flexible, durable and versatile. This means that you can get creative and request us to build your pool in a wide variety of shapes and sizes. Not only that, but we can construct your pool to complement your existing landscape and environment.  More importantly, you will have a beautiful looking pool that will last for many years. Give one of our professional Georgetown swimming pool builders a call today and request a proposal.
Trust one of our Georgetown swimming pool technicians to help you with your every need!
As a trusted swimming pool company serving Georgetown, we take pride in providing our clients quality craftsmanship, superior customer service, beautiful design and top-notch pools and spas. Whether you want a custom swimming pool, need maintenance or gunite rehabilitation, you can rest assured that we will take the time to listen to your every need and accommodate you the best way we can. We are dedicated to making sure you have a pleasant experience with our pool company.
Our skilled and experienced pool designers and technicians will answer all your questions and address all of your concerns. To have a unique experience with one of the most recognized pool builders in Central Texas, simply give us a call and let us know how we can help you make your dreams come to life!
Call us now and request a proposal!