Buda Pool Builders
Buda Pool Builders & Buda Swimming Pools
Buda pool builders helping you create a memorable experience
When it comes to building a pool, you want to make sure that you seek the help of a trustworthy Buda pool building company. It's no secret that finding the right pool builder can be a difficult task. Many of our clients inform us that they were quite skeptical of hiring a swimming pool contractor due to bad experiences or horror stories they heard from their colleagues.
If you have had a not-so-pleasant experience with a previous pool builder, look no further.  Our swimming pool construction company, Tri-County Pools is here to make sure you have a wonderful experience.  We are an award-winning swimming pool company with over 100 years' experience building, maintaining and rehabbing pools in Buda and all over central Texas!
Our pool builders will make constructing your gunite pool a seamless process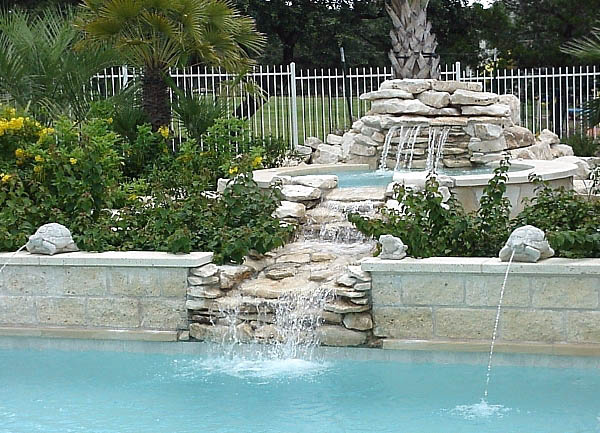 We understand that making the decision to build a pool in your backyard or business establishment is a big investment. This is why we take the time to listen to your needs, identify exactly what you want in a pool, provide you with design options, and then develop a plan construct the pool of your dreams.
Discover why many Texas residents prefer our Buda pool builders
We want your pool building experience to be more than us building a pool for you. The experience starts when you initially call our office and request a proposal. From the time you call our office to the time we construct your pool, you can rest assured that you will be treated with respect and courtesy.  We will provide you with excellent customer service and address all of your comments and concerns. When you hire us as your pool builders of choice, we will work with you every step of the way.
As your dedicated pool builders of choice, we promise to make sure you are satisfied with our service. We are committed to providing you with quality design, top-notch customer service, and an effortless pool building process. Contact us and request a proposal for us to start building your dream pool today!
Contact us to request your Buda swimming pool quote today!
Whether this is your first time building a pool or you simply need maintenance, you can rest assured that our skilled and experienced Buda swimming pool technicians can accommodate your every need. No swimming pool job is too big for our Buda pool builders company. Simply give us a call and request a proposal.
Call us today and discover why many Buda residents say that we provided them with the most wonderful pool building process they ever experienced.