Bastrop Pool Builders
Bastrop Pool Builders – Design, Construction & Maintenance
Bastrop pool builders creating dream pools for Central Texas residents!
Making the decision to build a swimming pool is no easy task. First you have to decide on what type of pool you want, and then you have to focus on the design, and the time it will take to make your dream pool a reality. Whether you are a residential homeowner or have a commercial property, it's highly advisable that you seek the help and support of experienced Bastrop pool builders. Discussing your pool design plans and dreams with an experienced swimming pool company serving Bastrop can make a huge difference in your pool building experience.
An award-winning swimming pool contractor serving Bastrop with over 100 years combined experience!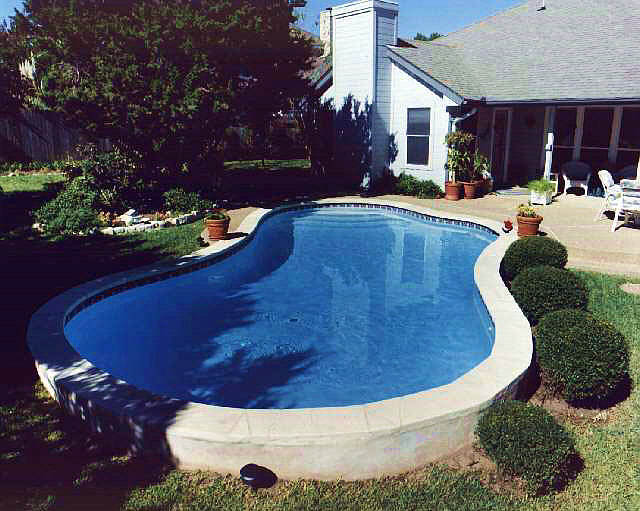 As an award-winning pool company with over 100 years combined experience, we only want what's best for our clients. This is why we take our time to learn more about you, your lifestyle and your vision of the perfect pool. Once we have an idea of your dream pool, we will start suggesting ideas and pool design concepts that are based on your input.
What type of swimming pool should you choose?
We specialize in the construction of high quality gunite pools. Many of our clients prefer to have a gunite pool built because it's flexible, durable and more versatile than other types of pools.  Whether you want an over-sized pool or an interesting shaped pool, you can feel confident that our Bastrop swimming pool builders can meet your every need.
Our pool building company serves Bastrop and can help you with a wide variety of swimming pool needs!
When it comes to building a swimming pool, there's more than what meets the eye. A swimming pool requires routine maintenance and quality care. While we focus on building high quality gunite pools, we also provide additional services to ensure that you will have a beautiful pool that you and your family can enjoy for a long time.  Some of these additional available services include, but are not limited to:
Swimming pool and spa combinations
Pool accessories, equipment and water features
Rehabilitation and maintenance of gunite pools
Tri-County Pools is a Pool building company you can trust!
While there are many pool builders in Texas, there are few that are as committed to quality and excellent service.  When you choose to work with our swimming pool company you can rest assured that you will be taken care of throughout the entire pool building experience.  Whether you have a question about pool concepts, or you need to know how certain building procedures work, we will provide you with the answers to all of your questions and concerns.
It doesn't matter if you are thinking about building a pool or you already know that you will be building a pool, we can help.  Simply give one of our swimming pool professionals a call today and ask us how we can help you create the pool of your dreams.
Contact us at 512-990-5252 to request a quote or to find out more about our pool building process today!